Alcohol &
Drugs
Alcohol and drugs are often associated with partying and celebration. People may think it seems like fun and is part of a celebration. So it can be difficult to say no if peer pressure is very strong. Remember, no one should pressure you to do anything you don't want to do!
Get help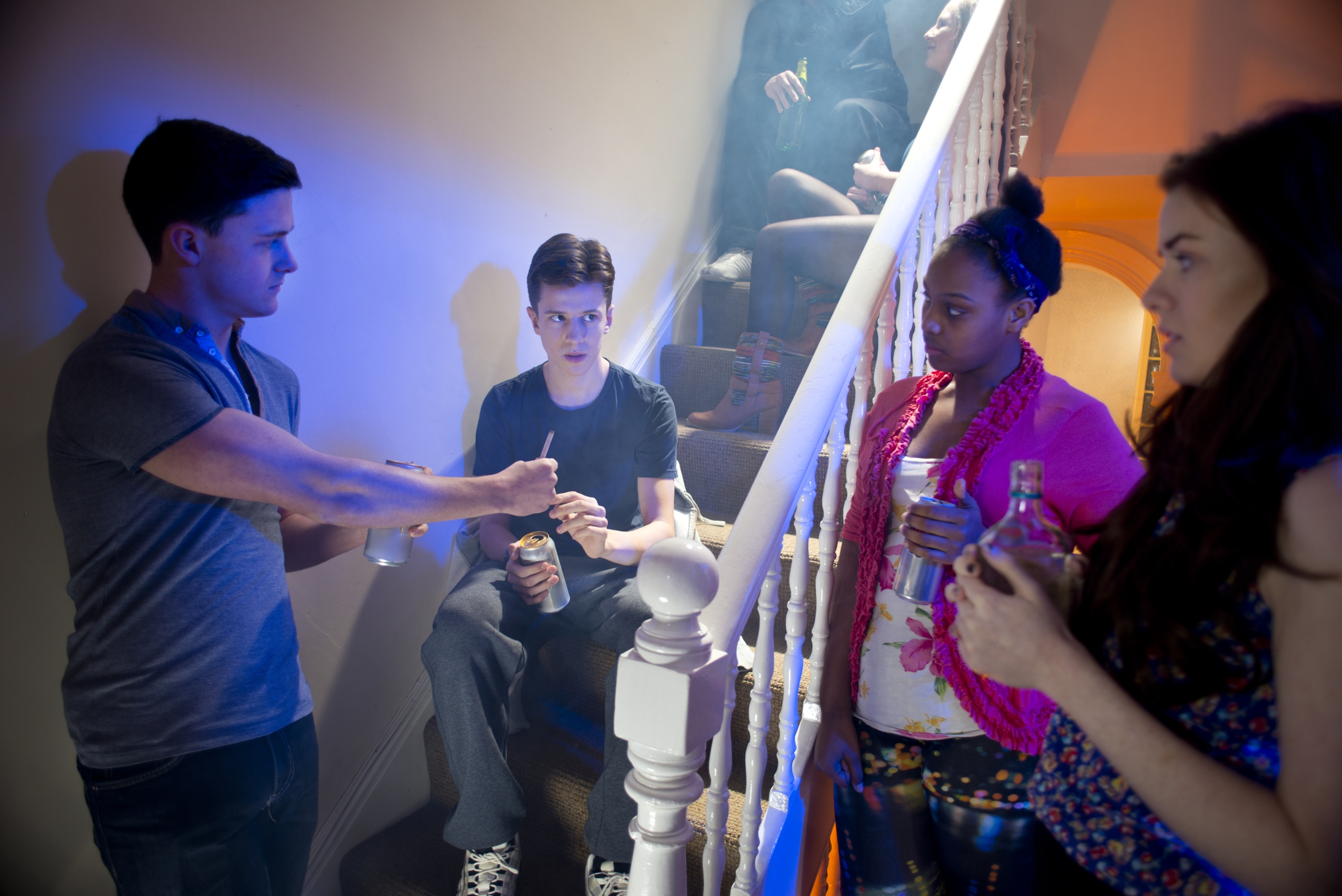 There are many different types of alcohol, such as cider, beer, wine and spirits. Drinking alcohol can make you feel drunk. You can drink alcohol if you are 18 or over. Drugs are also an intoxicant, but unlike alcohol they are prohibited. These laws are there to protect you because alcohol and drugs can harm you and your body.
Drinking or using drugs means exposing yourself to several risks. When you get drunk, or under the influence, it is common to get into bad situations and do things you later regret. It is also common to feel anxious after drinking. There is also a risk of becoming addicted, which can have a negative impact on your everyday life.
There are different reasons why people drink alcohol. Some people drink alcohol because it feels exciting or because of peer pressure. You can also drink alcohol because you feel bad or because you want to think about other things.
More about alcohol
There are many different drugs that work in different ways. Some drugs make you alert and full of energy while others make you calm and tired. After a while of regular drug use, you can start to feel very bad and have a lot of anxiety.
More about drugs
When someone drinks too much alcohol or uses drugs, it is usually called addiction. It can be very hard and difficult to live close to someone who has an addiction.
More about addiction
Smoking is not good for us and our bodies, yet many people take up smoking. It is often difficult to quit once you have started. 
More about smoking
There can be several reasons why people start sniffing. But there are also substances in snus that make you addicted. Sniffing is not good for our bodies either.
More about snus
Ask the lawyer
I have a friend who sells alcohol to everyone and her dad is the one who buys it. They take money for buying out. What can I do about it? I'm afraid they'll find out I've been gossiping.
Examples of general actors to contact could be social services and/or the police. Private ones could be parents or people you trust.
See all questions and answers